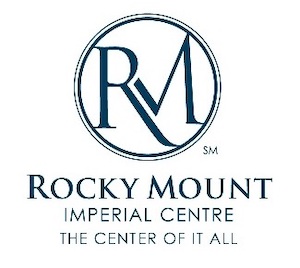 Tall Coral Swirl Vase and Urchin Vessel are included in the Handcrafted Juried Art Show @ Rocky Mount Imperial Centre!

Location:
270 Gay St.
Rocky Mount, North Carolina

Dates:
January 14th - April 17th, 2022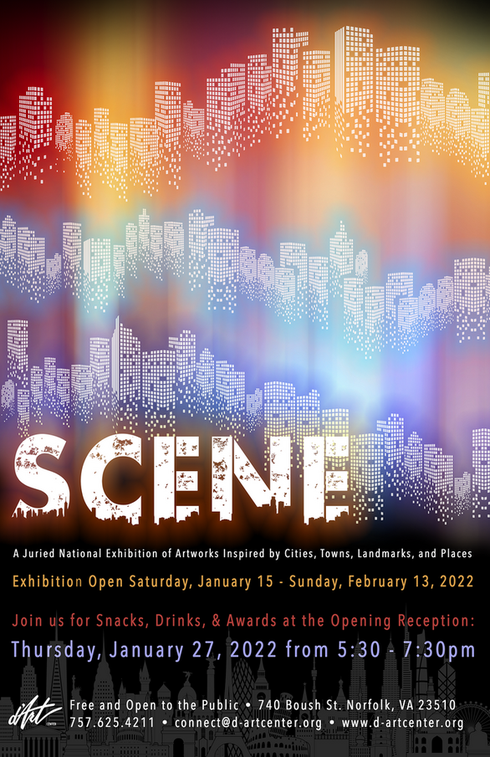 Two of my building sculptures are included in the SCENE exhibition located in Norfolk, VA.
This exhibition is coming to the Quad City Arts' Rock Island Gallery in 2022!

https://www.quadcityarts.com/rock-island-gallery.html

Reception: May 6, 2022
Dates of the Exhibition: 5/6/22-6/24/22
OF THE EARTH
https://www.art-fluent.com/of-the-earth

This online exhibit is a beautiful expression of the majesty, mystery, and power that our planet holds. A big thank you again to ALL who entered and congratulations to our featured artists:

Soulaf Abas, Sean Free Alcala, Kayla Andrus, Debra Archibald, Catherine Armistead, Willow Banks, Steven Barger, T Barny, Julienne Beblo, Timothy Bergeron, Ricardo Beron, Saba Besier, Melanie Bisbach, Lee-Margaret Borland, Linda Celestian, Rosie Connelly, Thomas Crawford, Donna Dangott, Sofia del Pedregal, Mark Dierker, Rosalyn Driscoll, Samantha Dziubek, Orna Feldman, Chloe Finley, Daniel Franc, Susan Gaylord, Marita Gootee, Melodie Grubbs, Lizz Hamilton, Susanna Harris, Allison Heddon, Lee Heintze, Diane Hemingway, Tom Hessel, Sandra Hildreth, Kenzie Holzinger, Rick Hurst, Jeremy Janus, Jacob Jimerson, Lynne Miller Jones, Michael Jorgensen, Jouni Kaipia, Marian Keeler, Dawnice Kerchaert, Karey Kessler, Cindy Konits, Marie Krajan, Renate Kuprian, Jill Law, Ulrika Leander, Patricia Leeds, Claire Lima, Terry Longtin, Flavia Lovatelli, Connie Lowell, Judith Lungen, Soni Martin, Sophia Moreau, Fiona Morehouse, Marjorie Moskowitz, Barbara Murak, Chloe Niclas, Christine O'Dell-Ferguson, Valerie Ordas, Sara Pajunen, Lisa Palladino, Nancy Perry, Michael Potts, Trish Poupard, Alan Paine Radebaugh, David Robinson, Liz Ruest, Tobin Schmuck, Petra Schott, Trevor Shea, Alma Shoaf, Elizabeth Shriver, Steve Sorensen, Tatiana Soteropoulos, Andra Stanton, Erin Starr, Peter Szarmach, Barbara Tabachnick, Shiho Takahashi, Anne Thiam, Ann Turley, Roman Tybinko, Amy Usdin, Betty Vera, Travis Vermilye, Scott Ward, Amy Williams, Arlene Wohl, Irene Yesley, and Anne Yoncha.
A VIRTUAL EXHIBITION @ OLSON-LARSEN GALLERIES, 203 Fifth Street West Des Moines, Iowa  

For more information:
http://www.olsonlarsen.com/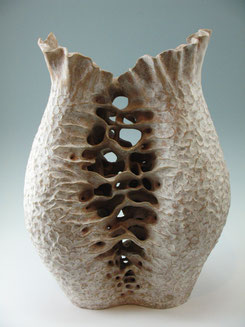 An Invitational Exhibition @ the Muscatine Art Center:

"HARD WON, NOT DONE"

January 18 - April 12, 2020

Offering perspectives of women working in the visual arts in Iowa, this exhibition honors the anniversary of the 19th Amendment, while looking to the future of the women's rights movement, and progress yet to be made.
 311 Gallery LANDSCAPES and SEASCAPES Juried Show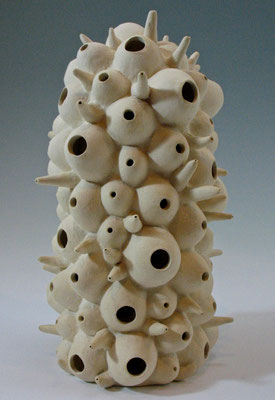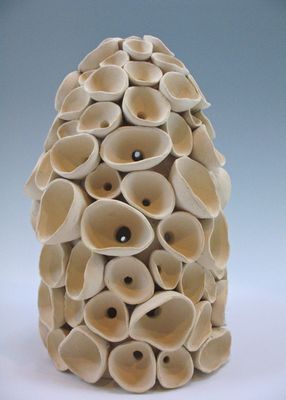 September 2019 – Landscapes and Seascapes

311 Gallery is excited to host its annual national juried exhibition, Landscapes and Seascapes, showcasing artists' ongoing conversation with nature. The exhibition will be up until September 28, 2019.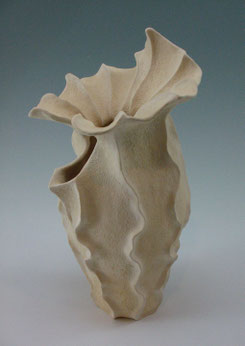 A SOLO EXHIBITION!

HARD AND SOFT: CONTRASTS IN NATURE

at the Octagon Center for the Arts, 427 Douglas Ave, Ames, IA

Show runs July 13th through August 30th, 2019

Closing reception on August 30th,
5:00 - 7:00 PM

Website:
https://octagonarts.org/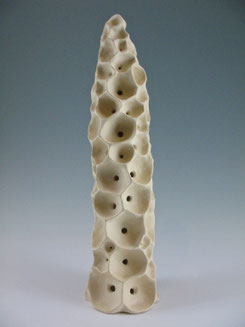 THE ART OF CLAY
WICHITA NATIONAL EXHIBITION 2019


April 5 – June 29, 2019

Wichita, KS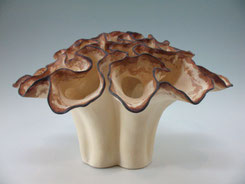 Off Center: 3rd Annual International Ceramic Art Show

April 5-May18, 2019



Variegated Coral Bouquet

Blue Line Arts

405 Vernon St. Ste. 100 Roseville, CA 95678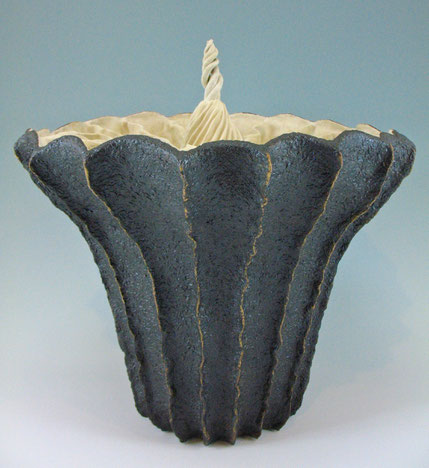 Large Floral Pod is coming soon to River 2 River and the Iowa Clay Conference! 
September 7th – October 6th 2018
October 6th 5:00pm - 7:00pm with Jurors remarks @ 5:30
Coe College Sinclair Art Galleries
1220 1st Ave NE, Cedar Rapids, IA
For more information:
http://www.iowaceramicscenter.org/abouttheconference/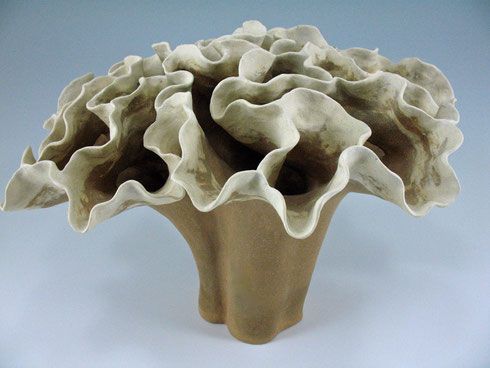 Coral Bouquet will be in the upcoming 311 Gallery LANDSCAPES and SEASCAPES Juried Show!
(Runs from Thursday September 6 through Saturday September 29, 2018)
Location:
311 Gallery
311 West Martin Street
Raleigh, NC 27601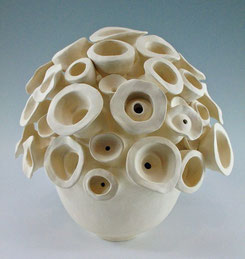 EXHIBIT: 'FEATS OF CLAY' GROUP SHOW


June 23 @ 10:00 am

 

-

 

August 12 @ 5:00 pm


"Feats of Clay" is the theme of this year's juried group show at Lanesboro Arts Gallery. The exhibition features creative interpretations and variations on the medium of clay by 17 artists working in a variety of ceramic styles. The exhibit opens with an artist reception on Saturday, June 23, 2018 from 6-8 p.m. and runs through August 12, 2018."
"Gallery Director Robbie Brokken explains that Feats of Clay showcases both mixed media pieces and those made only of clay, including sculptures and functional ware from both traditional and newer, fantasy-based styles. Brokken elaborates sharing, "From the surreal creations of Jeremy Jones and the narrative storytelling of Eva Margaret to the work of Elizabeth Shriver that closely imitates nature, this exhibit is a fun opportunity to experience how diverse the medium of clay can really be. It can morph into almost anything."
LANESBORO ARTS
103 Parkway Ave N
PO Box 152
Lanesboro, MN 55949 USA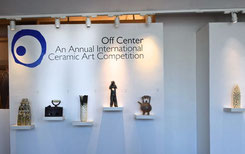 OFF CENTER - 2ND ANNUAL INTERNATIONAL CERAMIC COMPETITION
Exhibition dates: June 8th - July 21st, 2018


Location: Blue Line Arts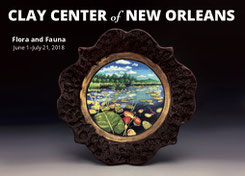 Featuring artists from around the country, this group exhibition juried by Shoko Teruyama celebrates ceramic work involving imagery and/or forms relating to plants and animals.

Including ceramic vessels, sculptures and wall-mounted work, this exhibition will be on display June 1 through July 21, 2018 in the Clay Center's gallery space in the heart of New Orleans.

ArtEgg Studios Building
1001 South Broad Street, Unit 116
New Orleans, LA 70125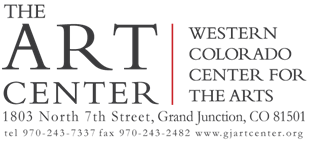 The Western Colorado Center for the Arts offers this
international, juried biennial in the spring of every
even year. Contemporary Clay aims to showcase the
latest developments in ceramic art. The exhibition
is open to sculptural and functional work and instal-
lation art. We also welcome collaborative projects
(between two or more artists) and mixed media work
that uses clay as its primary material. The WCCA is a
hub for ceramics on the Western Slope, and we revel
in the opportunity to see how ceramicists in other
parts of the world engage with the field. At its core,
Contemporary Clay is an exchange of ideas, and we
invite artists everywhere to participate.

The show runs from May 11 - June 23
MWSU Clay Guild – Off the Table: Clay for the Wall 2018

              Potter Fine Arts Gallery
              Missouri Western State University
              4525 Downs Drive
              St. Joseph, MO  64507
              1-816-271-4282  

Exhibition opens Feb.23rd, with reception 6-8PM
Exhibition closes March 23rd
Juror: Novie Trump
@Florida CraftArt, in St.Petersburg, Florida
February 10-March 24, 2018
Lightheaded: New Directions in Fine Craft Lighting
Curators Mary Anna Murphy and Catherine Woods.
This exhibit promises to make viewers take a renewed look at fine-craft lighting. It presents new materials paired with lighting, shows current trends in using LED lights, and pushes the audience to consider amping up the art in their own home lighting.
February 10, 5:30 – 8:00 p.m. Opening reception
March 24, 5:30 – 8:00 p.m. Closing reception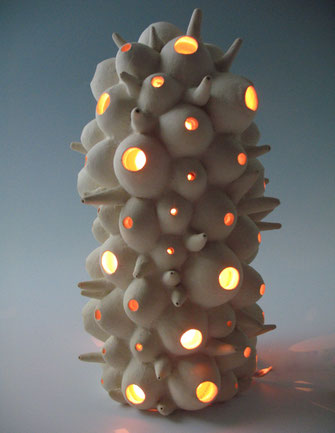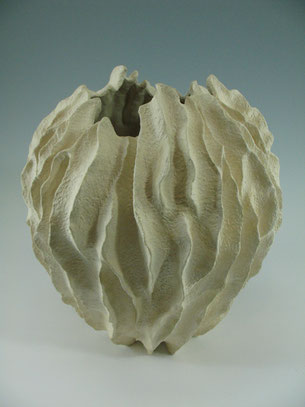 "Naked and Refined"

Exhibit Dates: May 4 till 28, 2017

 CLAY ARTS VEGAS, LLC
 CLASSES | GALLERY | CERAMIC SUPPLIES
702-375-4147
1511 S Main Street | Las Vegas | NV | 89104

         www.clayartsvegas.com

UPCOMING EXHIBITION IN 2017:
@The Quad City International Airport Gallery
Dates: March / April 2017

For more information, contact : http://quadcityarts.com/programs/visual-arts/quad-city-international-airport-gallery/
See Fluted Vase at the Freeport Art Museum!
The Freeport Art Museum's 13th Annual Regional Juried Exhibition
November 11, 2016 - February 18, 2017
Opening Reception Friday November 11th, 5-8 PM
Freeport Art Museum 121 North Harlem Freeport, IL

http://www.freeportartmuseum.com/annual-regional-juried

Exhibiting Artists:  Pamela Andros, Jean Apgar, Nick Baxter, Sara Slee Brown, Jim Davis, Doug DeWitt, Mark Dierker, Simone Doing and Max Puchalsky, Joan Geary, Sarvin Haghighi, Carol Hamilton, David Hauptschein, Eric Hazeltine, Eric Hazeltine, Kathleen Isacson, Stephen Jensen, Katsy Johnson, Yvette Kaiser Smith, Deanna Krueger, Cindy Lesperance, Bert Leveille, Judy Lipman Shechter, Bob Logsdon, Jeanne Ludeke, Benjamin Madeska, Carol Mantey, Janice Meister, Taylor Mezo, Leah Mitchell, Paul Nitsche, Paul Pinzarrone, Gina Robbins, Kathleen Roman, Kathryn Scott, Elizabeth Shriver, Dan Spahn, Frank Spidale, Rebecca Stahr, Randal Stringer, Daniel Tajlili, Linda Vietmeyer, Candace Wark and Shirley Nannini, Zachary Williams, Sandra Wilson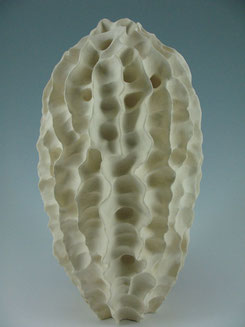 Coming in Feb. 2017:

See: Weathered Sandstone Vessel in the Nature: Surface, Form, Content exhibition, at the Clay Studio of Missoula
February 3-24, 2017 - juried by Adrian Arleo

Nature: Surface, Form, Content, at the Clay Studio of Missoula, is an exhibition showcasing ceramic work that explores the connections to nature in either formal or conceptual approaches.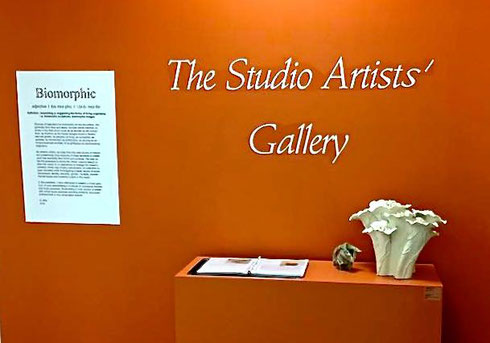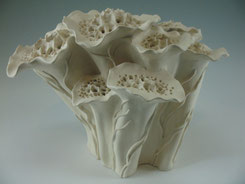 October 8 – November 27, 2016
Opening Reception: Saturday, October 8th, 6:00-9:00pm

The American Museum of Ceramic Art is proud to announce its inaugural AMOCA Ceramics Juried Annual. The theme for 2016 is biomorphism and highlights current trends of biomorphic exploration in the field of ceramics. The exhibition includes sculptural and functional biomorphic work investigating form and surface reminiscent of plants, animals, and living organisms.

Invited Artists
Eva Champaign, Carol Gouthro, Laura Height, Koung Hwa Ho, and Carrie Lonley.

Juried Artists
Ted Adler, Caitlin Albritton, M.C. Armstrong, Sasha Bakaric, Hayne Bayless, Nina Berinstein, Karen Blankenship, Dino Capaldi, Jessica Calderwood, Sara Catapano, Alexandra Corrin, Phillip Counselman, Kit Davenport, Wendy DeLeon, Gina Lawson Egan, Melody Evans, Julia Feld, Whitney Forsyth, Meaghan Gates, Raymond Gonzalez, Sarah Hagan, Jennifer Halli, Kristina Hamm, Shane Harris, Kirsten Heteji, Brooke Hine, Stephen Horn, Beth Huhtala, Sally Jackson, Laura Jacobson, David Kiddie, David Knorr, Malia Landis, Stephanie Lanter, Arline Link, Sarah Logan, Joshua Maier, Laurie Morris, Mark Muscarello, CJ Niehaus, Helen Otterson, Sara Parent-Ramos, Denise Romecki, Raymond Rorke, Christine Rose, Angelica Sandoval, Elizabeth Shiver, Cynthia Siegel, Jamie Bates Slone, Maria Spiess, Keri Straka, Shannon Sullivan, Brittany Sundheim, Lauren Tolbert, David Traylor, Mallory Wetherell, Katie White, Heather Wright, Shiyuan Xu, and Fred Yokel.

Juror
Cj Jilek
"Balance" and "Dark Embrace" are in the Divided Attraction Exhibition starting on April 8th.

Divided Attraction is a juried exhibition open to artists working in all three-dimensional medium, functional or sculptural. Exhibition will showcase accepted contemporary artworks addressing the nature of magnitude, duality and connectivity.

Exhibition dates: April 8th-May 28th

Location:
Gilded Pear Gallery
808 Third Avenue SE
Cedar Rapids, Iowa 52403

Opening Reception- April 8th 5-8pm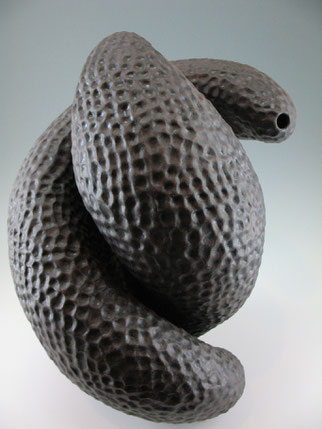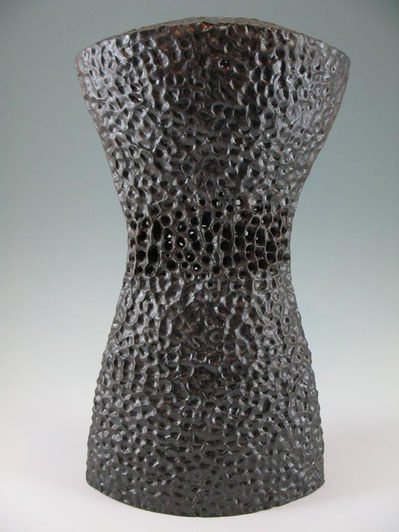 Interwoven Vessel was chosen for the 2016 All-Media show at the Octagon Center for the Arts, one of 69 pieces of artwork selected from 350 works submitted from across the United States.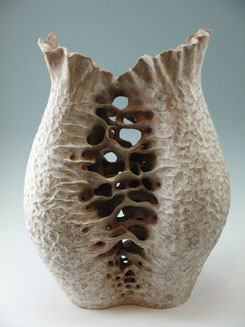 Interwoven Vessel received an Honorary Mention in the  2016 All-Media show at the Octagon Center for the Arts, in Ames, IA
The show runs January 29,  – Sat, April 2, 2016, MAIN AND SWEENEY GALLERIES


https://www.octagonarts.org/en/exhibits/clay_fiber_paper_glass_metal_wood_exhibit/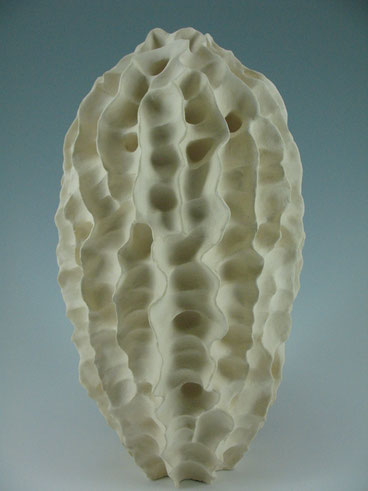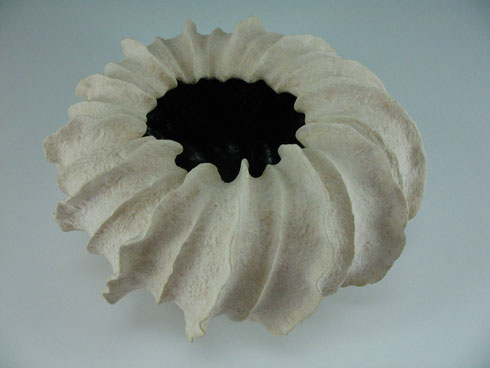 https://www.facebook.com/events/1475634992766370/

http://www.freeportartmuseum.com/10th-annual-regional-juried-exhibition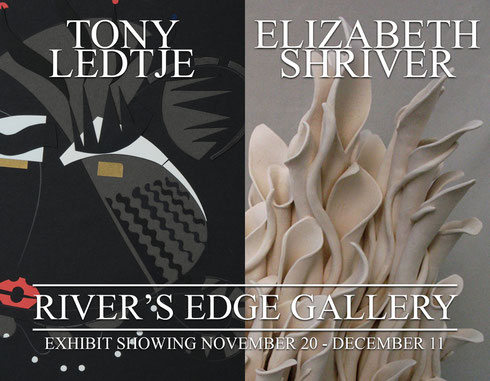 From the Daily Iowan:
http://www.dailyiowan.com/2015/08/04/Metro/42703.html
Returning Clay to Nature
BY ALLIE BISCUPSKI | AUGUST 04, 2015 5:00 AM
As picturesque as a coral reef, Elizabeth Shriver's art, displayed in the Chait Galleries, 218 E. Washington St., aims to pay homage to the free-flowing structures of nature.
"I'm trying to achieve something that's beautiful and lifelike and yet not actually replicating nature," she said. "I want it to be something different but that evokes that feeling of something growing."
Shriver is a ceramics artist. But instead of using a pottery wheel, the Iowa native prefers to craft her pieces out of clay slabs and coils.
"I do a lot of building with slabs," she said. "Which is basically just a flat piece of clay that you can cut into any shape you want."
A selection of Shriver's pieces wrapped up their display in the Chait Galleries today. Emily Wolfe, a gallery attendant, said Shriver's 3D pieces stand out from the rest of the gallery's visual array.
"We don't carry a lot of ceramic work, so she has that corner in the market," Wolfe said. "Her pieces are very organic and natural. We usually just have 2D work, so having some 3D sculptures is a nice addition to round out the artwork that we have."
Shriver did not expect to become a ceramics artist growing up.
"[Art] was something I always knew I wanted to do," she said. "I didn't know I would end up doing ceramics; that was a surprise."
Her discovery of the medium happened while attending the University of Iowa in the 1980s.
"I was majoring in psychology, but I was taking art classes," she said. "I'd taken some drawing, painting, and I just decided to try ceramics."
She also credits her instructor for spurring her passion in the medium. 
"I had a really good instructor. She was inspiring, and I just found I loved it," she said. "I couldn't sleep at night because I had images of things I wanted to make."
Today, Shriver spends her time working on sculpture, which can be an intensive process. A piece titled Coral Bouquet took her around 40 hours to complete, which, Shriver said, she labored on five to six hours a day to the point the sculpture was so massive that it could barely be squeezed in her kiln.
For all artists and aspiring artists, Shriver has a piece of advice.
"It's kind of a cliché, but get a day job if you can because you're free to do what you want with your art, rather than having to do some bread and butter work," she said. "But it helps to just be flexible with your work. And don't give up."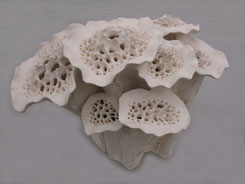 This piece was selected for the 2015 Biennial Quad-State Exhibition in Quincy, IL


The exhibition, which ran from July through September, featured 100 artworks selected from 465 entries representing 4 states (Illinois, Iowa, Indiana and Missouri) in the Midwest.
For more information, see:  http://www.quincyartcenter.org/Biennial-Quad-State-Exhibit.html.